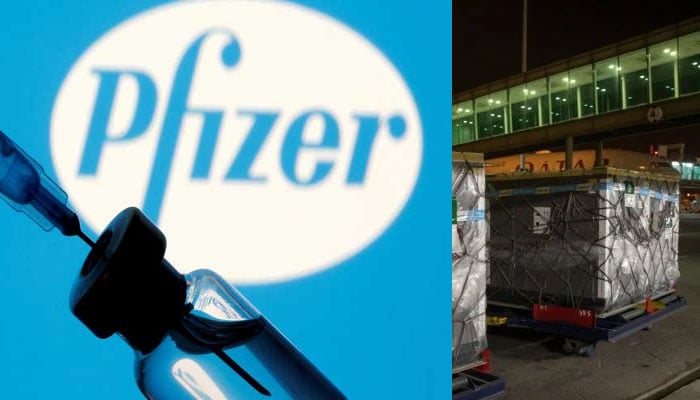 A spokesman for the National Disaster Management Authority (NDMA) said another consignment of the Pfizer vaccine had arrived in Pakistan.
According to the NDMA spokesperson, the consignment of Pfizer vaccine has been handed over to the Ministry of Health.
On the other hand, on the occasion of Eid-ul-Adha, Corona vaccination centers across the country have been closed for one day today. On the second day of Eid, the vaccination process in the centers will be reactivated.
It is to be noted that the fourth wave of Corona virus continues in Pakistan, due to social distance, neglect of masks and violations of SOPs, the number of deaths and cases of Corona virus is increasing in Pakistan once again.
In the last 24 hours, 2,579 cases of corona were reported in the country, 41,186 tests were carried out on corona yesterday and 40 more people have died due to this epidemic.