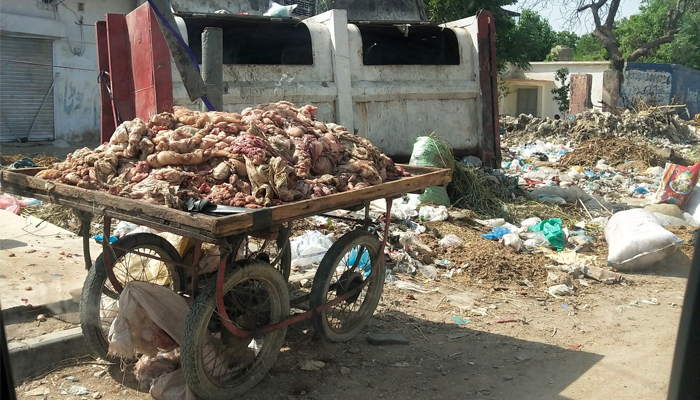 Eid-ul-Adha is being celebrated with religious fervor all over the country.
Citizens offer animal sacrifices following Eid prayers after Eid prayers.
During this time, precautionary measures were observed and SOPs were ignored.
Similarly, poor sanitation has been observed in many cities.
In Karachi, the country's largest city, the work of picking up rubbish has been slow, with piles of rubbish piled up in many places.
Waste management in Lahore has also failed to dispose of waste, there are waste in different parts of the city.
On the other hand, Water and Sanitation Services Company is continuing its cleaning operation in Peshawar.