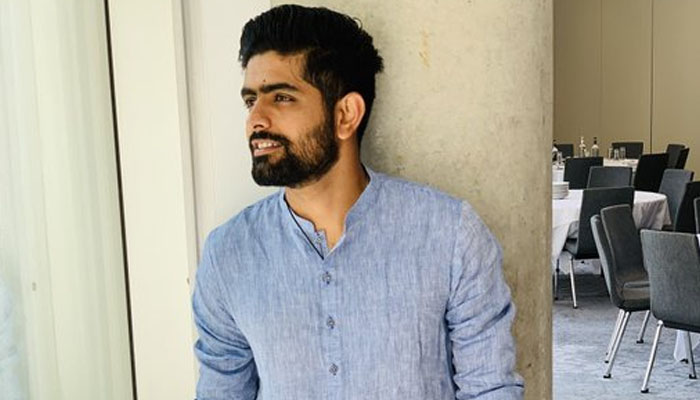 National cricket team captain Babar Azam on the occasion of Eid-ul-Adha expressed hope that this Eid will bring happiness in our lives.
Babar Azam has shared some of his photos on the day of Eid on micro-blogging site Twitter, in one of which Babar Azam is alone while in the other photo he is accompanied by other players including Sarfraz Ahmed and Shadab Khan.
Sharing the photo, Captain Babar Azam wrote, "Happy Hajj and Eid-ul-Adha to the entire Muslim Ummah."
"In particular, happy Eid to every member of this team who has been in quarantine for the past several months in view of their national duties," he wrote.
Babar Azam further wrote, "I pray that this Eid will bring peace and prosperity in your life, Amen."
It should be noted that Muslims across Pakistan are celebrating Eid-ul-Adha today with religious devotion and respect.
Eid prayers were held across the country including Karachi, Hyderabad, Lahore, Multan, Faisalabad, Gujranwala, Peshawar, Quetta and Islamabad.