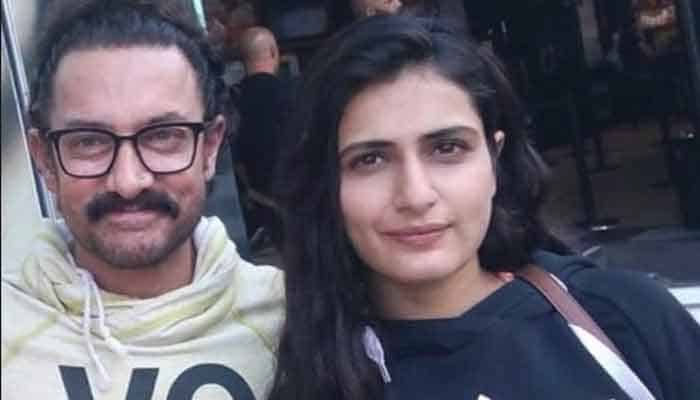 Indian actress Fatima Sana Sheikh, who has been trending on social media since the divorce of Bollywood actors Aamir Khan and Karan Rao, is being asked when she and Aamir Khan are going to get married.
Bollywood actress Fatima Sana Sheikh, who is more active on the photo and video sharing app Instagram, recently posted her new photos on Instagram.
While positive comments were made on the actress' photos, some users mentioned her and Aamir Khan's wedding.
A user named Kashif asked, "When are you marrying Aamir Khan?"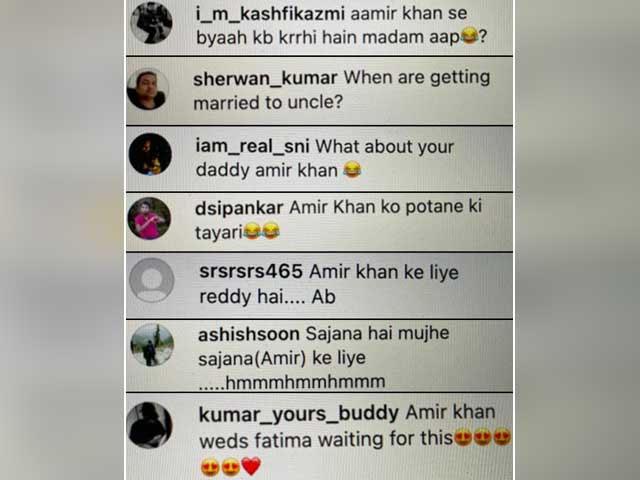 One user asked sarcastically, "When are you and Uncle (Aamir Khan) getting married?"
A user named Ashish wrote, "Sajna is for Sajna (Aamir)."
"They are looking forward to the wedding of Fatima Sana Sheikh and Aamir Khan," said a user named Kumar.
It should be noted that Bollywood star Aamir Khan had recently formally announced his divorce from his wife Karan Rao after being married for 16 years.
Aamir Khan and Karan Rao announced their divorce in a joint statement, in which they told their loved ones that it was the end of their marriage but it should be seen as a new journey.
It may be recalled that Aamir and Karan Rao first met during the shooting of the blockbuster film 'Lagan'. Aamir Khan played the lead role in the film and Karan Rao was the assistant director of the film.
Aamir Khan and Karan Rao were married on December 28, 2005. Aamir had earlier married Reena Dutta and they have two children Junaid Khan and Ira Khan.
Aamir Khan and Karan Rao had a son, Azad Rao Khan, in 2011.
On the other hand, according to Indian media reports, after Aamir Khan's successful film 'Dingal', when Fatima Sana Sheikh signed the actor's film 'Thug of India', rumors surfaced that there was a rift between Fatima Sana and Aamir Khan. Close relationships are established.