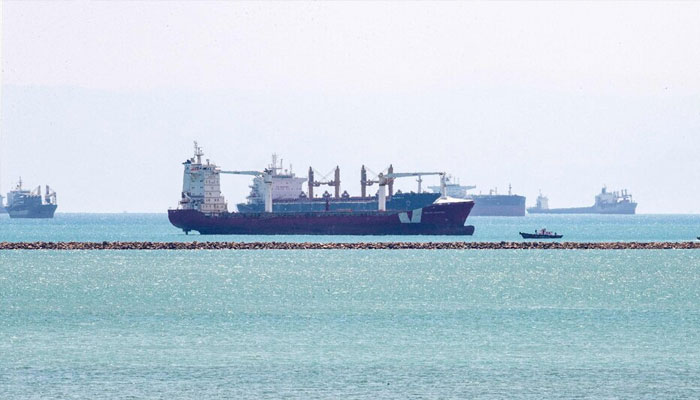 Karachi Port Trust (KPT) could not start the work of removing the Panamanian ship that sank near the shores of Sea View even after several hours.
According to the shipping tracking website, the Panamanian cargo ship was scheduled to dock at the port on August 2, while the KPT administration also claimed that the ship had not been allotted space.
According to eyewitnesses, KPT's tugs have not yet reached the spot. The lower part of the plane is sunk in the shore.
On the other hand, shipping experts say that ships do not enter a country's territorial waters without permission.
Experts say that ships give emergency calls to the port when the engine breaks down. However, in the case of this ship, Karachi port has failed to stop the ship from coming ashore.
Sources said that the stranded ship belonged to Panama and was bound for Istanbul after Karachi port.
It should be noted that the 77 Hangtong ship is carrying several containers, the cargo ship is less than one kilometer off the coast.