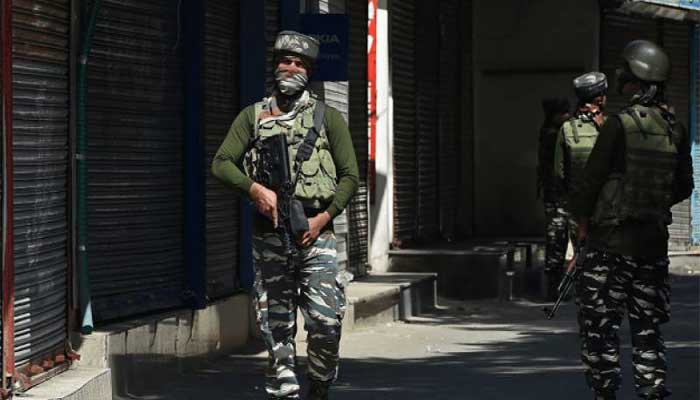 Indian army occupying Occupied Kashmir has martyred 2 Kashmiri youths in Bara Mola district while continuing state terrorism.
Kashmiri youth were martyred under the guise of siege and search operation.
According to the locals, the Indian army had arrested the two Kashmiris a few days ago and martyred them today in a fake encounter.
Indian army also destroyed a house under the guise of siege.