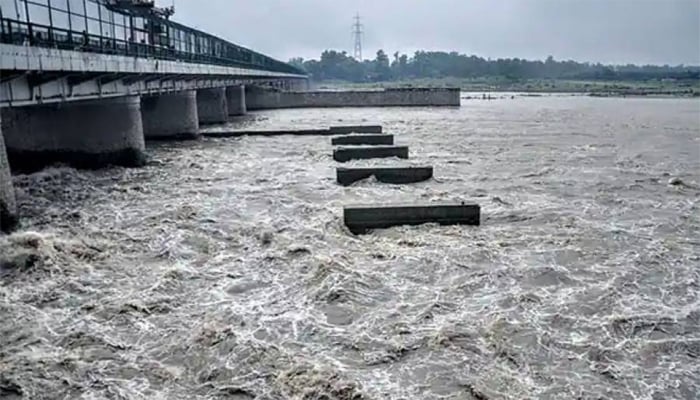 The water pipeline left by India in the Ravi has entered Pakistani territory.
This train will reach Shahdara this evening, while the water level started rising at Jasad due to the water train.
It should be noted that 1 lakh 71 thousand cusecs of water has been released by India in Pakistani territory.
On the other hand, in Gujranwala, the flood rail came out of the banks of the Nala dike.
Due to the accumulation of water on the roads, the land connection of the affected villages was cut off.
The local people are busy strengthening the banks of the Nala dike.