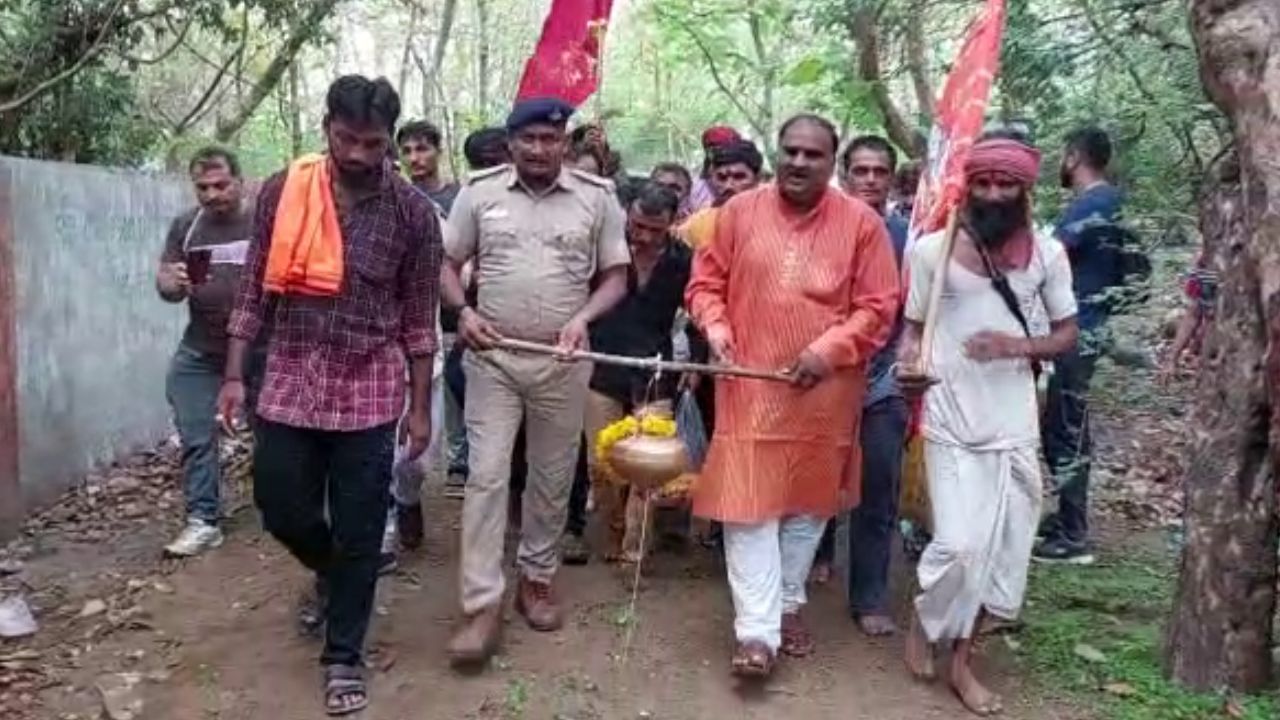 Dudhdhara Parikrama started
Dudhdhara Parikrama has started in Junagadh. Devadivali holds a green procession of Girnar. Before that Girnar's milk is circumambulated.
In Junagadh (Junagadh) The milking cycle has begun. Devadivali holds a green procession of Girnar. Before that Girnar's milk is circumambulated. From today, Girnar's milk stream procession has ended from Bhavnath temple. A large number of devotees have left for the forest to perform this ritual. So, forest department staff is also deployed in the forest area. The milky cycle is performed on the root of the green cycle. In this parikrama the milk is edged around the girnar. The edge of milk is constantly flowing from a container. Every year on the day of Jeth Vad Agiyaras, i.e. on the holy day of Yogini Ekadashi, a ritual is performed by tying a rope at the foot of Girnar. There is a 70-year-old tradition of milking around Girnar by cattle owners and devotees. In this Parikrama, 36 km of Girnar is circumambulated.
Last year the Parikrama was held in a group of 400-400
Importantly, millions of devotees flock to Girnar every year. The green procession started in Junagadh last year as per the government's Korona guideline after a huge outcry from the devotees. The government had sanctioned the procession only in the group of 400-400. No devotee was allowed to spend the night in the forest. The Tantra had earlier allowed only 400 monks and saints to perform the ritual of Girnar. But the devotees came to Bhavnath to perform the Parikrama and expressed their indignation against Tantra. Eventually the collector allowed a group of 400- 400 people to circumambulate with conditions. Thus the system had to bow to the sentiments of the devotees.
On the other hand, it also rained in the district yesterday. Rain was reported with thunder in Mangrol's carriage in the district. Farmers in rural areas were overjoyed with the downpour. Farmers recharged rainwater into wells. However, with the onset of rains came the problem of power outages. Dhrol taluka of Jamnagar district received one and a half inches of rain in one hour. A man lying in the open in the Dhrol market yard was soaked by the rain. Crops, including cotton, were damaged by rains in the market yard. Roads in the city were flooded due to heavy rains
.