Solapur :
The Reserve Bank of India has canceled the license of Laxmi Co-operative Bank in Solapur. RBI has announced the decision on 22 September 2022. RBI has also announced that Lakshmi Bank depositors can claim up to five lakh rupees. Earlier, Reserve Bank had canceled the license of Rupi Co-operative Bank Limited. The depositors of Solapur are worried because the license of Lakshmi Co-operative Bank has been revoked. Because earlier, RBI had appointed Nagnath Kanjeri, an officer in the cooperative department at Lakshmi Cooperative Bank. The information that the bank will go bankrupt came out a year ago. After that, the depositors in the bank were restricted to withdraw the amount. At that time, many depositors were protesting in front of the bank.
The bank failed due to insufficient capital
The RBI said that Lakshmi Sahakari Bank is not in a position to repay the entire amount of existing depositors as there is insufficient capital available. Announcing the cancellation of the bank's licence, RBI Bank said that 95 per cent of the depositors will be given their entire deposits through the Deposit Insurance and Credit Guarantee Corporation (DICGC) as per the details provided by the bank. If the bank goes bankrupt, every depositor has the right to claim insurance on the deposit amount under the new rules, up to a limit of five lakhs.
Lakshmi Sahakari Bank has been in trouble since the time of Corona
The Lakshmi Co-operative Bank had a loan of 275 crores. 325 crores deposits, it has been decreasing and the bank administrators have already admitted that the NPA has increased by 40 crores this year compared to last year. Sanjay Vasant Ekbote, Chairman of D.Lakshmi Co-operative Bank, gave the reason that Kovid-19 caused the increase in NPA of the bank.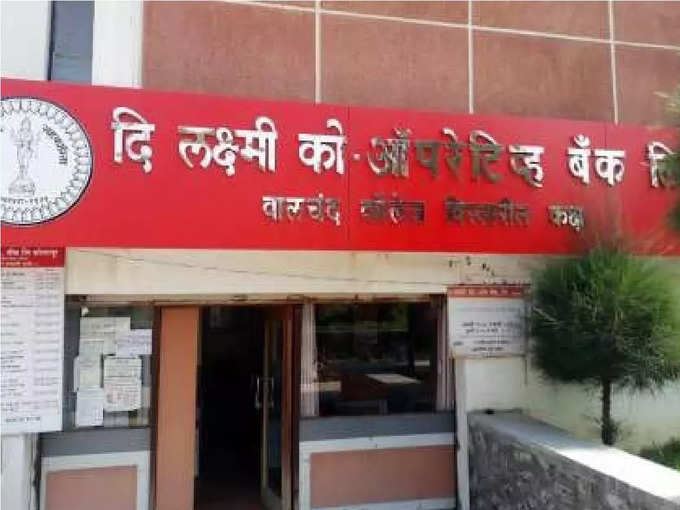 Also Read:

Big relief for Rupi Bank customers; High Court's order turned the wheel; Read what happened
An administrator was appointed on November 13, 2021 by Reserve Bank of Lakshmi Co-operative Bank due to cash shortage. 216 crore deposits were outstanding after the administration of the bank. 202 crore of these deposits were within five lakhs. As they have insurance coverage, a claim was filed from them. On September 22, 2022, the Reserve Bank of India has canceled the license of The Lakshmi Sahakari Cooperative Bank, Solapur.
Also Read: Ambadas Danven's 'Mission 50' complete, Bornare shaken, Congress-Nationalist also correct program