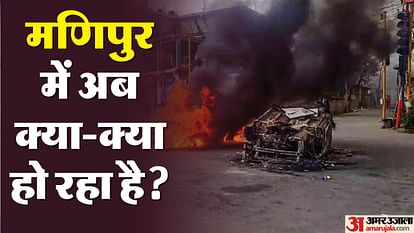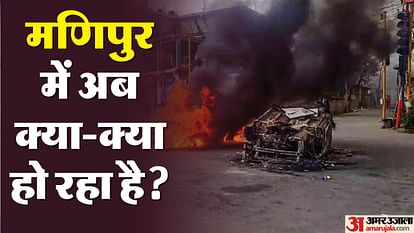 violence in manipur
– Photo: Amar Ujala
Expansion
A worrying news has emerged amid the long-running violence in Manipur. Officials have claimed that dormant terrorist groups are becoming active again in the state. Due to this tension has increased. Central security agencies have also warned about the possibility of terrorists joining the crowd during any protests to stoke tension in the restive Manipur state.
This warning from officials has come after an army lieutenant colonel was injured last week. Lieutenant Colonel Mira Pabis (women protester) was injured during the mob standoff. This mob had tried to attack the tribals in Molnoi village near Palel in Tengnoupal district. However, they were stopped by the Army and Assam Rifles. Officials say terrorists from banned groups United National Liberation Front (UNLF) and People's Liberation Army (PLA) were reportedly among the mob.
Officials said that investigation into the incident led security agencies to conclude that militants from banned groups were part of the mob. Agencies had been warning about the reactivation of dormant banned groups like UNLF, PLA, Kanglei Yawol Kanba Lup (KYKL) and People's Revolutionary Party of Kangleipak ​​(PREPAK) in the state for the past few weeks.