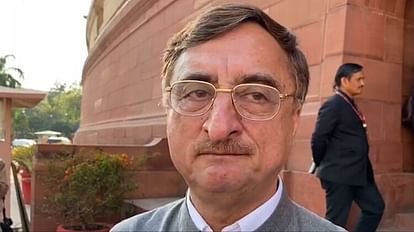 Vivek Tankha
– Photo: SOCIAL MEDIA
Expansion
In view of the assembly elections in Madhya Pradesh, the Congress Party is continuously attacking the ruling Bharatiya Janata Party. Congress is accusing Shivraj government of scams and corruption every day. Recently, the Congress Party has complained to the Lokayukta against Madhya Pradesh Chief Secretary Iqbal Singh Bais and Livelihood Mission CEO Lalit Mohan Belwal. Congress has accused both the officers of a scam of Rs 500 crore. Rajya Sabha MP Vivek Tankha has lodged a complaint with the Lokayukta in this matter.
Rajya Sabha MP Vivek Tankha has made several allegations against both the officers by holding a press conference. Vivek Tankha said, 'This is a very sad episode in the history of Madhya Pradesh, never before has such a day come in the state when a complaint of corruption was made in writing against the Chief Secretary of the state.'
Attacking state Chief Secretary Iqbal Singh Bains, Tankha said, 'When Kamal Nath's government fell in the state and Shivraj government came, Iqbal Singh Bains returned as Chief Secretary on the very next day. After this, Lalit Mohan Belwal, CEO of Aajeevika Mission also came back.