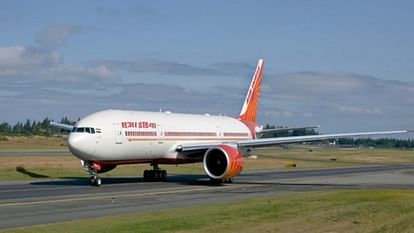 Air India (symbolic photo)
– Photo: Social Media
Expansion
Around 250 passengers had to wait for more than three hours inside an Air India flight at the Mumbai airport on Tuesday evening. If sources are to be believed, all this happened due to a technical fault in the plane.
The Dreamliner aircraft remained stuck on the taxiway for a long time and was later moved to the parking way. There was no proper briefing by the crew other than the message of a technical fault. The passengers were inside the plane for more than three hours and there was no clarity about alternative arrangements, the passenger said.
Air India sources said the plane developed a technical snag soon after the pushback and was on the taxiway before being diverted to the parking lot. He told that there were about 250 passengers on board the plane. The passengers have been deboarded and are expected to be taken to Delhi by the same flight after 11 pm after thorough checking.