IG news Update,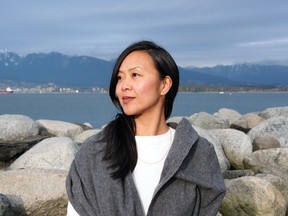 Reviews and recommendations are unbiased and products are independently selected. Postmedia may earn commissions associated with purchases made through links on this page.
New Art Book What are our support? Co-edited by Joni Lo and art historian Jeff O'Brien to remind readers about the importance of support networks and how human care and simple gestures can transform art and the world beyond.
The anthology will have an official launch event at the SFU Goldcorp Center for the Arts on January 21st at 2PM. The program will include presentations and Q&As with contributors.
Low and O'Brien took the time to answer some questions from Postmedia.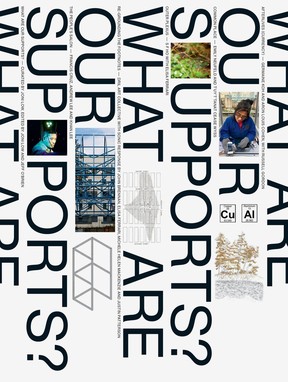 Q: This book evolved from the 2018 public space series What Are Our Supporters? (WAOS) What was the brief/request from the five artist groups selected to be a part of it?
Less: What are our basic supports? The projects began in 2018 with brief introductions from five artists, asking: how do we make visible the invisible support structures, webs, relationships and sensitivities important to the arts and artist communities – mediations that build relationships to context? What is the after-life of structures that have outlived their intended uses? What can we bring from the old – ideas, technologies, paradigms – to create a new one? How can we do this alone and in conversation with each other? It was inspired by the practices of these artists – who maintain space for art outside institutional and gallery contexts – and by UK artist Céline Condorelli's project, Support Structures (2003/2009), excerpts from which are reprinted in this book. The five artists then invited additional artists to collaborate with them on their projects.
Q: Each group's project was a piece by Germaine Koh housed within the HMH booth. Why was it so?
Less: The HMH booth was specially commissioned for the project. Modeled after a public telephone booth – The Matrix, Superman, and Dr. With the cultural associations of the Who in mind – Germain designed it as a framework/threshold that opens onto possibilities and conditions. The booth is also part of Koh's larger Home Made Home series, which responds to urban space restrictions and affordability crises with structures that advocate for modest, sustainable livelihoods. As an obsolete structure in our smartphone age, the boothie is now free to become something else. All projects were located in the booth for these reasons, and specifically to test its identity and flexibility of use: as lightbox, garden, service kiosk, time-space portal and nexus for change. I see Boothby as a microcosm of our world and a symbol of this moment, in its world-forming potential.
Q: Why was Cathedral Square Park chosen as the site for the 2018 project?
Less: Cathedral Square Park embodies the project's metaphor as a support structure: its fountain serves as a cooling system for the underground substation masked below, which powers parts of the downtown core. It is a park that time forgot, a bit old and decayed, which was designed during Expo 86. It sits among neighborhoods that were at the height of civilization at the time; It is inhabited by many different people throughout the day, which made it an interesting site to test art in a public space.
Q: What needs to be done and what is being done to help revive/build support networks for artists and arts communities in times of this pandemic?
O'Brien: We think it's important to find and build communities. To form new networks, to strengthen already established networks, or both. We need to move away from existing in our singular nuclear bubble – a situation not only exacerbated by the pandemic, but largely underwritten by capitalism – and start fostering communities of care.

Q: How do you describe the book and what is the main message contained within its pages?

O'Brien: The book is (hopefully) a beginning, a first step, a seed, in thinking about how artistic practices can help us reconnect with the world beyond our current difficult, uncertain, pandemic times. WAOS is a living book, a living object, that serves as both an archive of past curatorial projects and a building block for thinking about future possibilities. In a sense, it marks the end of a curatorial project (exhibition) and the creation of a support structure that seeks to help us move through the crisis.
Q: What is it that you hope non-artists take away from this book?
Less: We hope readers will connect with lesser recognized supports that are vital to the survival of communities and connections, and realize how important support work is in shaping our present and future world. We hope they will be inspired by the artists' emphasis on self-organization, mutual aid, pleasure activism and sensory agency and inspired to support themselves and align themselves with causes they believe in – following their intuition. to follow. These intangible, relational and formless supports are often the spark for forward-looking action.
---
source link
The post New Vancouver art book reminds us of the importance of support networks appeared first on Canada News Media.