Dharma Dangal, which was quiet for the last seven to eight months, has started again. Subramanya Swami Jatre (Subramanya Temple) will be held today at VV Puram, Bengaluru. Hindu Organizations had demanded that non-religious people should not be allowed to trade in the fair. An internal meeting was held by Hindu organizations and it was decided that non-Hindu traders should not be allowed to trade. But MLA Uday Garudachar warned Hindu organizations that all religions would be allowed. Riots are not allowed in the fair. However, they warned that legal action would be taken if they were to riot.
Campaign on Social Media
Following the MLA's warning, Hindu organizations have started a campaign on Twitter and WhatsApp not to go to the shops of non-religious people. They are campaigning to buy from Hindus in the fair.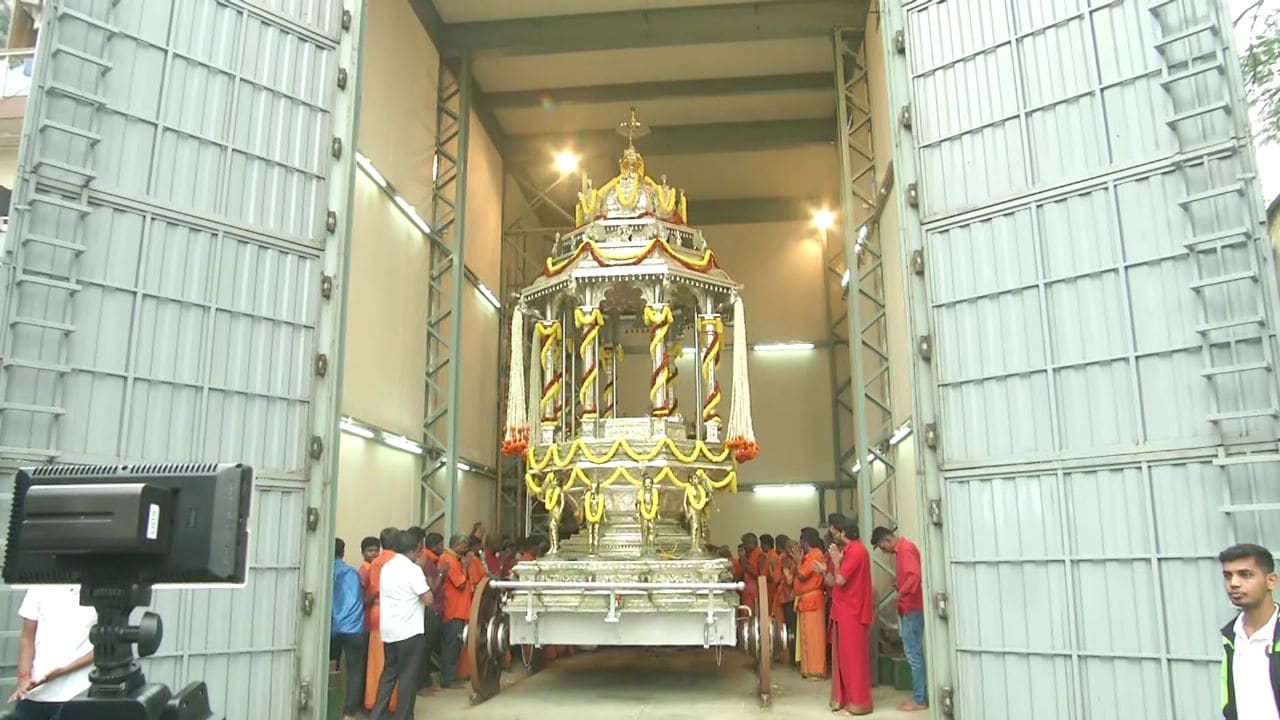 Subrahmanya Temple
Bajrang Dal organizer Tejas Gowda, who said that non-Hindus will not be allowed to trade in the fair, has been taken into custody.
Indignation of Hindu organizations for giving permission
Hindu organizations have expressed their outrage over the fact that businesses of all religions have been allowed. In this background Hindu activists had planned around the fair not to enter the field and do business.
Against this backdrop, police have been deployed in the vicinity of the fair and the temple. Some Hindu activists including Tejas Gowda were taken into custody overnight to prevent untoward incidents.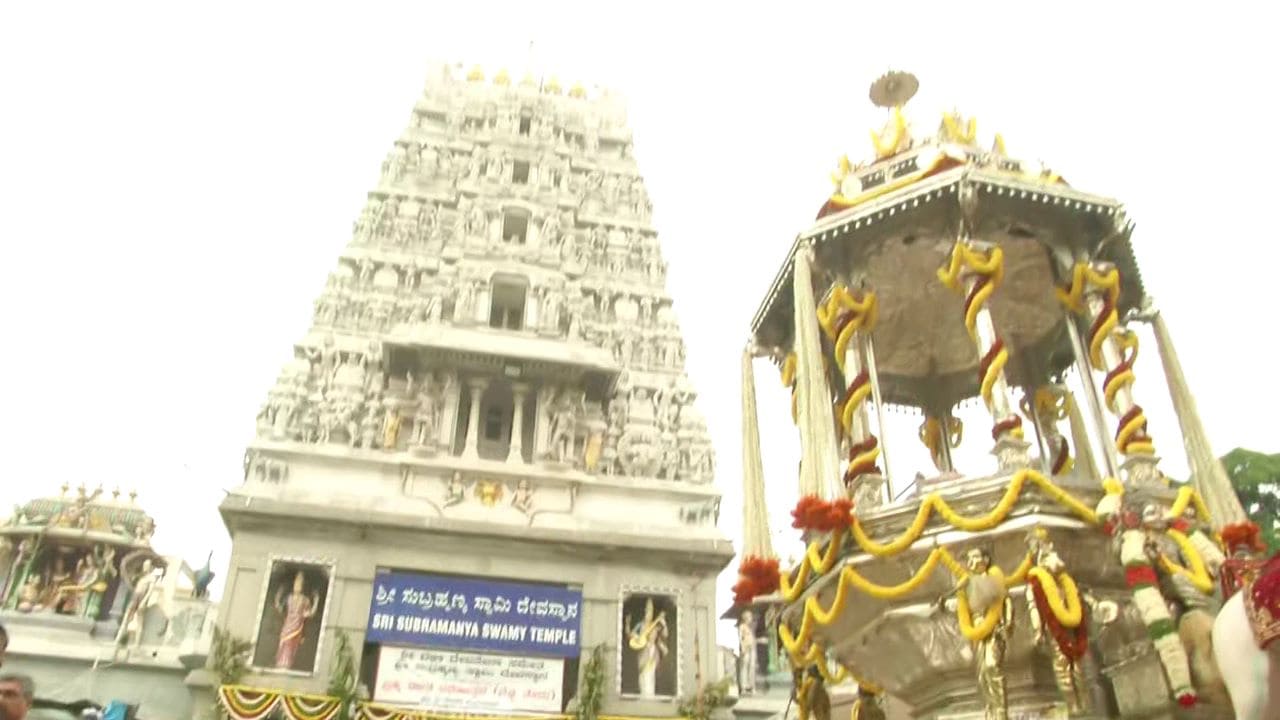 Subrahmanya Temple
Deployment of more than 600 policemen
More than 600 policemen including 49 PSI, 14 Inspector, 16 ACP have been deployed. Police have taken precautions to avoid any untoward incident.
Brahmin at home, universal human outside
The MLA visited the Subrahmanya Temple in VV Puram, had darshan and spoke to the media. There is no room for riots in tomorrow's fair. He also sent a warning message that legal action will be taken if rioting occurs.
Also Read: Non Hindu Traders: Allow only Hindus to trade in fairs: Petition submitted to Govt
You have taken oath on the constitution. I have no discrimination of caste and religion after sitting in the position of MLA. He expressed his opinion that people of all religions should be allowed to do business.
Subrahmanya Temple
I am a Brahmin at home, outside I am a universal man. He said that the issue of not allowing Hindus to do business in front of Dargahs and mosques was not brought to my attention.

Do it on purpose
Some Hindu activists are doing tarale on purpose. They protested that they had no other work to do.
Also Read: Belagavi Politics: Old Enmity, New Calculation; Ramesh Jarakiholi lightning traffic in Hebbalkar constituency
What was the appeal of the Hindu organizations?
They have requested that those who don't value the religious sentiments of Hindus, don't value the law of the country, don't believe in idol worship, do Jihad in the name of business, and those who distort Hindu Gods on social media should not be allowed to do business.