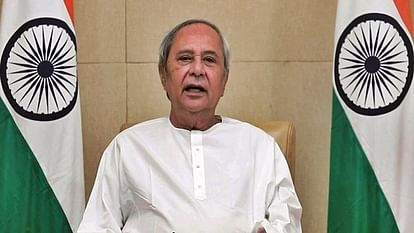 Chief Minister Odisha Naveen Patnaik
– Photo: ANI
Expansion
Odisha Chief Minister and Biju Janata Dal President Naveen Patnaik praised Prime Minister Narendra Modi and said that he is working to root out corruption. Chief Minister Patnaik was participating in an interactive program of the Odisha Literary Festival organized by a media group here.
Rating the Modi government 8 out of 10, Patnaik praised the Centre's foreign policy and the work being done to eradicate corruption. He said, because of what the Modi government has done in foreign policy and many other matters, I give it a rating of 8 out of 10. Corruption has also reduced in this (BJP) government. In response to a question related to the Women's Reservation Bill, he said, I think this is a very important step. My party has always supported women empowerment. My father (former CM Biju Patnaik) had reserved 33 per cent seats for women in local elections, and I increased it to 50 per cent. Patnaik's party had given tickets to 33 percent women candidates in the 2019 Lok Sabha elections.
support one country, one election
The BJD president also supported one country, one election. He said, we have always welcomed it and we are ready for it. On a question about his government's relations with the Centre, he said, we have cordial relations with the Centre. Naturally, we want the development of our state and it is important to have the participation of the central government in development.