State Minister Chamakura Mallareddy's house, university and Mallareddy College IT searches are continuing since morning. IT officials have been searching for more than 15 hours. IT department officials are conducting inspections at 50 places in Hyderabad, Medchal Malkazgiri and Ranga Reddy districts. Besides the residences of Minister Mallareddy's daughter, sons and brothers-in-law, searches are also going on in the houses of Mallareddy's younger brothers, relatives and close friends.
Searches are continuing at the house of Minister Mallareddy's close friend Santosh Reddy. IT officers went to Santhosh Reddy's house in Kompally in the morning. But the members of the house locked from inside did not open the door till afternoon. After trying to open the doors, they opened them in the afternoon. IT officials consider searches in Santosh Reddy's house to be crucial. On the other hand, Mallar Reddy's close friends Raghunandan Reddy and Trishul are continuing to search the houses. 4 Crore cash was seized from the houses of Raghunandan Reddy and Trishul.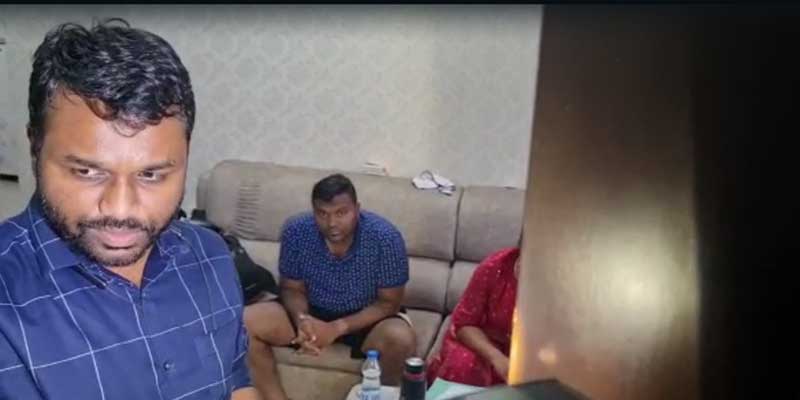 IT officials have seized two crore rupees cash from the house of Minister Mallareddy's close relative Trishul Reddy. IT searches have been going on at Trishul Reddy's house since morning. Trishul Reddy also runs colleges. With the information gathered during the IT searches at Minister Mallareddy's residence, officials conducted inspections at the house of Kranti Bank Chairman. The house of Kranti Bank Chairman Rajeshwar Rao in Balanagar Raju Colony was searched. It is known that transactions related to Mallareddy Engineering Colleges have been identified and searched in Kranti Bank.
Since the search, Minister Mallareddy and none of his family members have come out of the house since morning. Mallareddy came out of the house in the evening and greeted the activists. The activists raised slogans in favor of Mallareddy.