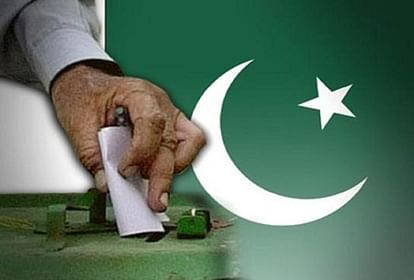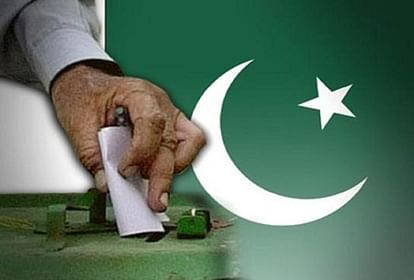 symbolic picture.
– Photo: Social Media
Expansion
Political parties are constantly putting pressure on the government and the Election Commission of Pakistan regarding the general elections in Pakistan. The Shahbaz government was prematurely dissolved, due to which it is mandatory to hold elections within 90 days. At the same time, now the Election Commission of Pakistan has assured the political parties that the general elections will be held by the end of January or the middle of February, after this statement, the apprehensions about the elections in the country have been dispelled.
According to a media report, party leaders of the Awami National Party (ANP) met the Election Commission of Pakistan (ECP) after which the poll body assured them of holding the polls by February. The meeting held on Wednesday was chaired by Chief Election Commissioner (CEC) Sikandar Sultan Raja and was also attended by senior ECP officials. The ANP delegation was led by its general secretary Iftikhar Hussain, central spokesperson Zahid Khan and party leaders Khushdil Khan and Abdul Rahim Wazir.
The ECP decided to redraw constituencies based on the new census, which delayed the general elections. During a consultative meeting between ANP representatives and election monitors to discuss the election roadmap, the ANP requested that they be provided with an election date and schedule if it was not possible to hold elections within 90 days. The Pakistan Peoples Party (PPP) had made a similar demand a day earlier to end the uncertainty over the upcoming elections.
The ECP's schedule shows that the fresh delimitation will take about four months, which means that general elections in the country cannot be held within 90 days of the dissolution of the provincial and national assemblies. Political parties such as Jamaat-e-Islami and groups such as the Pakistan Bar Council representing lawyers criticized the move to delay the election, prompting the Election Commission to clarify its position.
Electoral Commission officials assured ANP leaders of reducing the delimitation deadline as much as possible and said that if the delimitation exercise was completed earlier, the election could be held sooner, perhaps by the end of January. He stressed that the ECP would not succumb to pressure from any party and that the elections would not go ahead beyond mid-February under any circumstances.
The Election Commission stated that the process was to be completed in 120 days (by 14 December) under the already announced delimitation schedule, although it was also possible that the ECP cut the delimitation deadline and revised the delimitation schedule in the next few days. With the announcement of the election schedule.