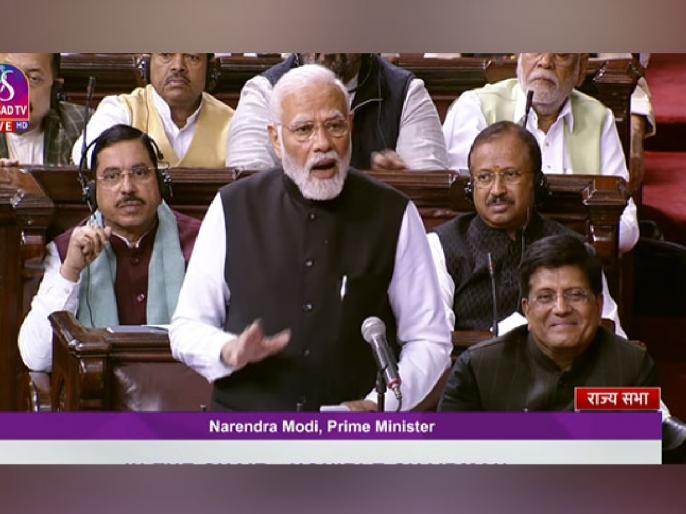 PM Modi in Rajya Sabha: Prime Minister Narendra Modi once again criticized the Congress in Parliament on Thursday (February 9). While replying to the accusations of the opposition parties, the history was once again reminded. He said that the opposition accuses us of troubling state governments, but on the contrary, Congress has toppled most of the state governments.
Congress misused Article 356
Responding to the debate on the President's address, Narendra Modi reminded the Congress of the most misused Article 356 of the Constitution. The Congress had alleged that the central government, with the help of the ED and the CBI, was harassing the governments of non-BJP-ruled states. To this, Modi said, 'We are accused of putting the state government in trouble, but look at history and see which party misused Article 356 the most. Congress toppled the elected governments 90 times. Of these, only Indira Gandhi invoked Article 356 50 times.
Sharad Pawar's government was also overthrown
Modi further said, a left-wing government was elected in Kerala, which Pandit Nehru did not like and he overthrew the government. The governments of MGR and Karunanidhi were also dismissed in Tamil Nadu. Referring to Sharad Pawar, Prime Minister Narendra Modi said that I respect Sharad Pawar a lot. His government was also overthrown in 1980. Congress harassed every regional leader. He criticized that this is the level of Congress politics.
These anti-science and anti-technology people
The Prime Minister added, Congress is also against science and technology. He left no opportunity to discredit his scientists. They are not worried about the country, they are worried about their political ups and downs. Today, the country is a world leader in digital transactions. Modi also said that the success of Digital India has raised India's name around the world.
Web Title: PM Modi Speech: 'Congress toppled state govt 90 times and Indira Gandhi alone 50 times'-Narendra Modi
Get Latest Marathi News , Maharashtra News and Live Marathi News Headlines from Politics, Sports, Entertainment, Business and hyperlocal news from all cities of Maharashtra.