Kaushik Salui, Birbhum: Police with the help of sophisticated technology to quickly send a message to the general public about any kind of crime or any kind of crime from the traffic control system. Surrey town of Birbhum has been wrapped in closed circuit camera. Sound system has been installed for announcement. The Surrey Police Station has opened a 24-hour control room to manage it.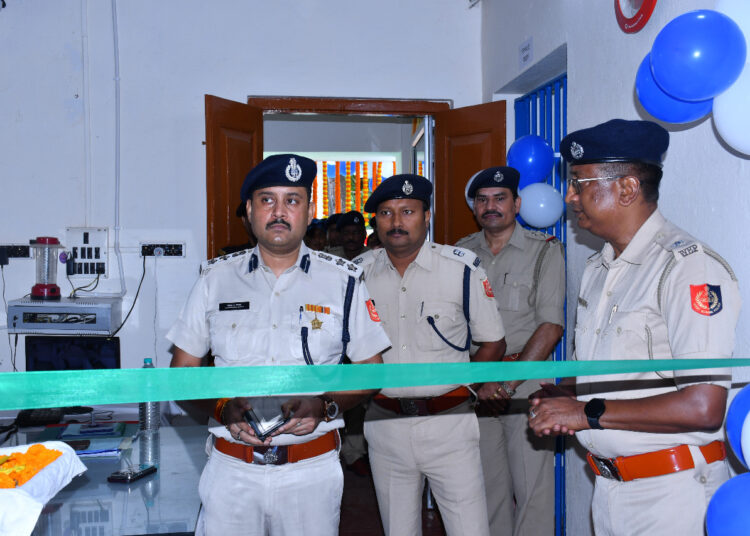 Suri is one of the oldest settlements in Birbhum district. With the age of the city, the population has increased and the number of vehicles has increased with it. But the streets of the city have remained the same. As a result, the problem here is traffic congestion. Surrey police have installed closed circuit cameras in about 150 places in the city to ease the traffic jam. Sound system has been installed with it. The police station has a control room for 24 hours to handle the whole matter. Whenever you see a picture of a traffic jam, you are immediately warned by announcing a mic from the control room and it is easily resolved quickly.
In addition, any type of criminal activity, theft, robbery or eve-teasing will be captured on police surveillance cameras and it will be possible to quickly identify and arrest the culprit. There are also morning and evening songs being played on the sound system along with various awareness messages of the police.
Birbhum District Superintendent of Police Nagendra Nath Tripathi formally inaugurated the surveillance system on Tuesday. DSP D&T Ayon Sadhu, Suri Police IC Sheikh Mohammad Ali and other high ranking officials were present.
District Superintendent of Police Nagendra Nath Tripathi said, "A 24-hour control room has been opened at the police station to monitor the city of Surrey through closed circuit cameras and sound systems. As a result, the city will be able to get rid of traffic jams as quickly as possible.