Puber pen, webdesk: The budget session of 2023 has started from today. On January 31, the President of India, Draupadi Murmu, addressed the joint session of the Lok Sabha and the Rajya Sabha for the first time. President Murmu addressed the first budget session after assuming office in July last year.
Praising the Modi government, the President said that women empowerment is the main plan of our government. For the first time, women outnumbered men in the country and women's health has improved more than ever before. Women in India are no less than anyone in the world. Quoting a line translated by him in this context, the President said, 'Basundhara-tale Bharat-Ramani nuhe hen nuhe din amar kirti koti yuga kai jagatun nohib leen'.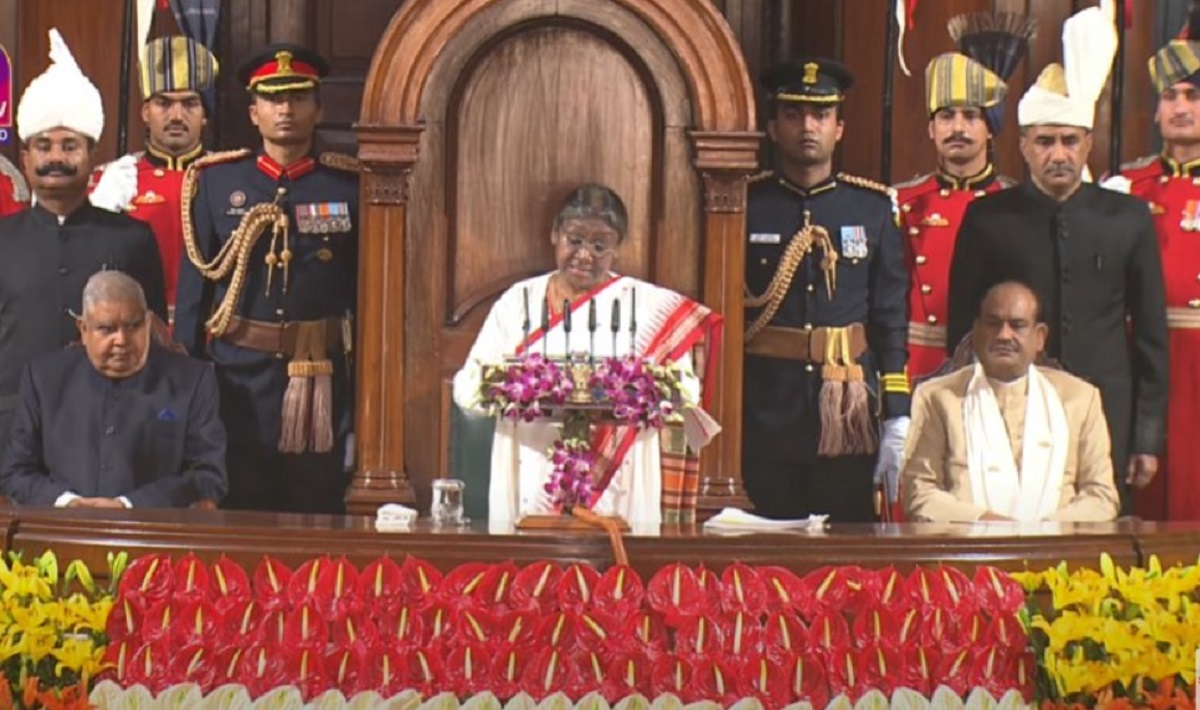 Murmu said, I am proud to see the girls and sisters of my country. They are achieving their fame at the global level as per the dream of Utkal Bharti. Women are being recruited in all sectors. From mining to the front lines of the army, women's recruitment has expanded in every sector. India will become a united country, where there will be no poverty, a prosperous middle class society of the country. The youth and women community members will take him forward from the leadership of the society.
Appreciating the central government's decision, the President said that several important steps have been taken, starting from the abolition of Article 370 in Jammu and Kashmir and the abolition of triple talaq. Also counter-terrorism, surgical strikes, LoC, LAC have shown firmness by responding appropriately.
The President also referred to Indira Gandhi's famous slogan of the Congress without naming her. Murmu said, poverty alleviation is no longer confined to the slogan of 'Garibi Hathao'. According to him, Narendra Modi's government is trying to find permanent solutions to eradicate poverty and empower poor communities. My government believes that corruption is the biggest enemy of democracy. Despite all the challenges, the government has provided improved medical services through the Ayushman Bharat scheme. The central government has launched many major schemes to help small farmers. The dream of making India the factory of the world is being realized by advancing the manufacturing industry. Earlier we were dependent on China for toys, now imports have reduced by 70 percent. Exports increased by 60 percent. Under the Pradhan Mantri Kisan Yojana, about Tk 2.5 lakh crore has been deposited directly into farmers' accounts so far. This year India holds the presidency of the G20.