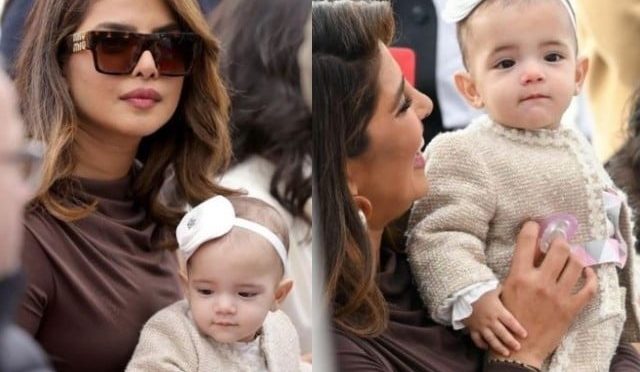 Los Angeles: (Web Desk) Famous Bollywood and Hollywood actress Priyanka Chopra's daughter's photos have gone viral on social media.
Priyanka Chopra brought her daughter Malti Marie Jones to the public for the first time, the actress attended the Hollywood Walk of Fame ceremony held in Los Angeles with her daughter and husband Nick Jones where her husband was honored with an award.
The actress also shared pictures and videos of her daughter Malti on her official Instagram account, while videos and pictures of Priyanka and her daughter are also going viral on social media.
It should be remembered that Priyanka Chopra married American singer Nick Jonas in 2018, after 4 years, a daughter was born to her through surrogacy last year.