Updated: Jan 30th, 2023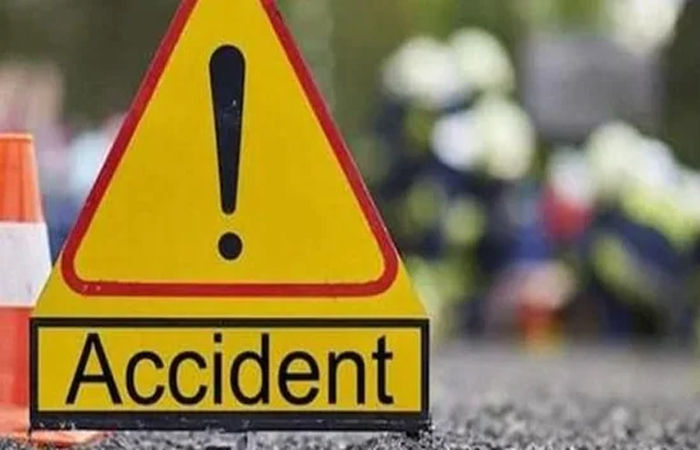 PCR rammed behind the bus going ahead
The seriously injured two constables and the driver were shifted to Rajkot for further treatment
RAJKOT: A total of six, including four policemen, were injured when a PCR van bound for High Court from Rajkot rammed into the back of a private bus on its way near Wadwan. Three of them were shifted to civil hospital in Rajkot for treatment.
A PCR van left Rajkot this morning to attend a case in the High Court. Due to the diversion by the driver of the private travels bus which was proceeding near Patiya of Baldana village in Wadwan, the PCR van which was coming at full speed rammed into the bus while slowing down the bus. Because of this, Head Constable Kuldeep Singh Ranjitsinh Chudasama working in Rajkot's Gandhigram-2 Police Station, Devendrabhai Raghubhai Aghera working in the head quarter, Pujaba Valamsingh Gohil and Kishan Harshad Joshi working as a driver on contract basis, besides Gitaben Chavda, an officer of the women protection house and the accused woman were injured.
Out of which Devendrabhai and driver Kishan, who were seriously injured, Poojaba was shifted to Rajkot Civil for further treatment. On being informed, the police reached the spot. The traffic jam created following the accident was cleared by the Wadwan police. Then ASI Dave of Wadwan registered such a complaint in Rajkot.
In which the accused has been made the driver of the PCR van Kishan. The accident happened due to his negligence.