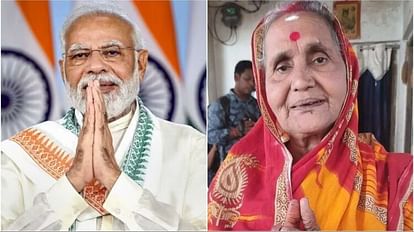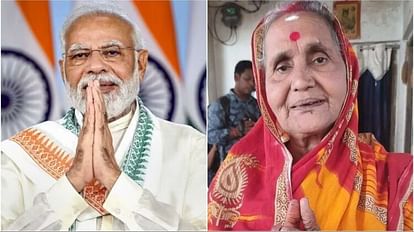 PM Modi-Kamala Moharana,
– Photo: Social Media
Expansion
A rural woman artisan from Odisha has sent a rakhi to Prime Minister Narendra Modi for Raksha Bandhan. The special thing is that this Rakhi is prepared from food wrappers, milk packets and other useless items. In fact, PM Modi in his Mann Ki Baat program had praised him and his group for making useful products from waste materials.
Know about Kamla Moharana
Kamla Moharana, 64, of Kendrapara district runs a self-help group (SHG). In this, baskets, pen stands, flower pots, mobile phone stands, hand-fans and wall-hanging products are prepared from waste and earn a living by selling it. Kamala's self-help group, which started with a few women in 2016, now has around 50 members.
'Narendra Modi like my elder brother'
Mohrana said that the day the Prime Minister praised my work, my life changed. Narendra Modi is like my elder brother. I prepared rakhi from waste materials like plastic, polythene, food wrappers and milk packets and sent it to the Prime Minister by post. Please tell that this year the festival of Raksha Bandhan will be celebrated on 30 and 31 August.