Chamarajanagar: BJP National President JP Nadda launched the BJP 'Vijaya Sankalpa Yatre' at Malemahadeshwar Hill in the district. CM Basavaraj Bommai, Former CM BS Yediyurappa were also involved in this program. But the absence of Minister V. Somanna in charge of Chamarajanagar has led to many doubts. It is said that V. Somanna, who has taken a dig at the BJP, has expressed his displeasure by absenting himself from the program. Amidst all these developments, information has become available that Congress has also made a big offer to Somanna.
Former minister KS Eshwarappa, who spoke about Somanna's absence, did not come to the program due to illness. There is no other reason other than this. In the past I too have missed BS Yeddyurappa's program many times. He said that if he did not come to the program, it should not be interpreted as resentment or veiled punching.
V. Somanna Why?
V. Somanna, who is in charge of Chamarajanagar, has done many development works here. V. Somanna, who hails from Bangalore, has his own dominance locally. V. Somanna has his own activists in Chamarajanagar.
V. Somanna seems to be upset that he was not considered for the appointment of Chamarajanagar district BJP president and various posts of the party.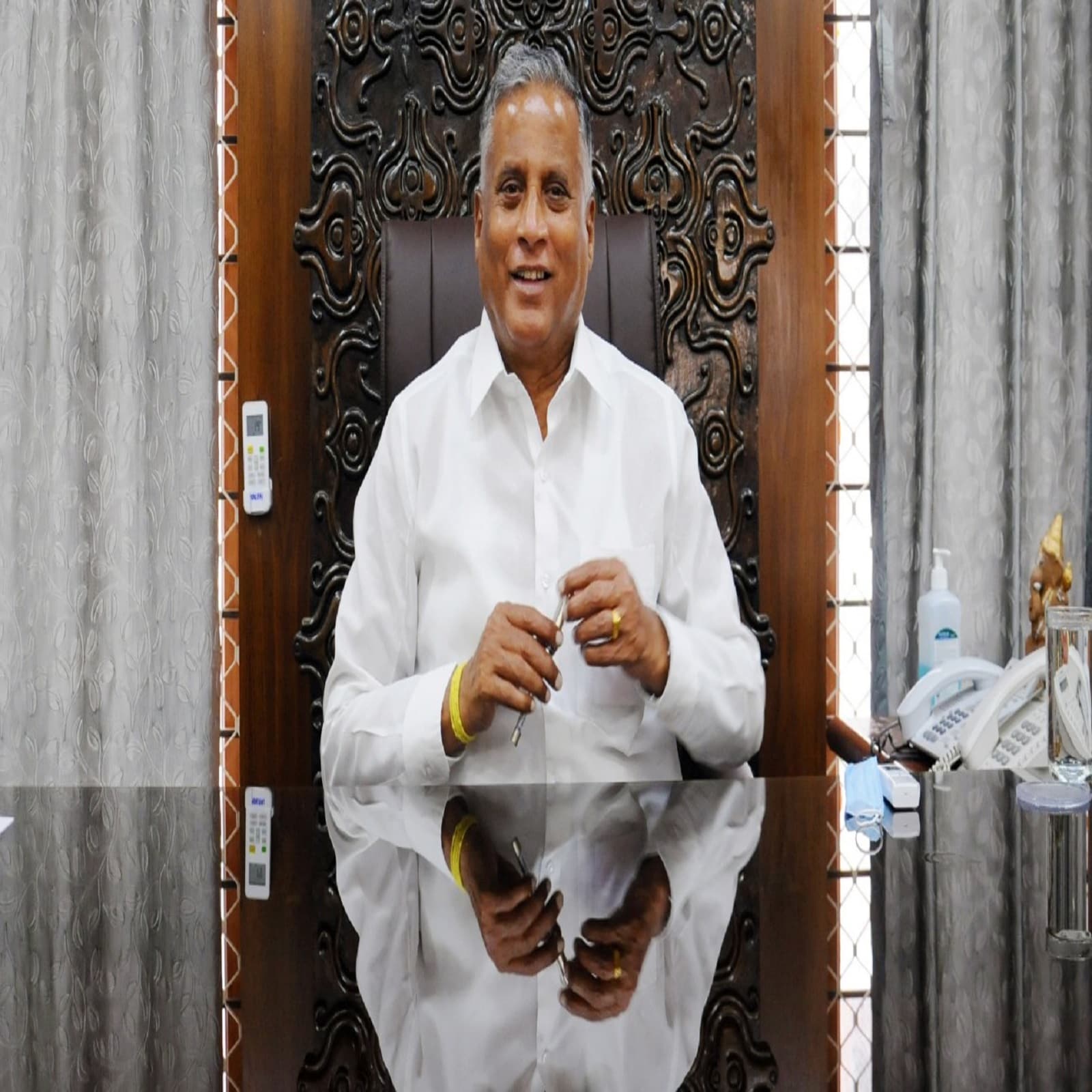 Minister V Somanna
Rudresh entry
Itta KRYDL President M. Rudresh is active in Chamarajagara. It is said that Somanna has sneered at Rudresh's leadership of the election campaign. M. Rudresh is a BJP ticket aspirant for Chamarajanagar Assembly Constituency.
It seems that Somanna had planned to contest the election from Chamarajanagar Assembly Constituency this time. But there are rumors that Somanna has suffered a setback due to Rudresh's entry.
Why the field change?
Govindarajanagar has turned into a BJP stronghold. So the minister was preparing to leave the constituency to his son Arun Somanna and go to Chamarajanagar. But there is a question whether Somanna will get ticket from Rudresh entry.
Is BJP sidelining Somanna?
The question has arisen that instead of pacifying Somanna, who is in trouble, BJP is sidelining her. K.S.Eshwarappa was given the responsibility of Vijaya Sankalpa Yatra held yesterday in Chamarajanagar. It is said that Somanna's displeasure, who had earlier resented being given charge to another district leader, has further increased.
CM Bommai who spoke at the Vijaya Sankalpa Yatra, said that Malemahadeshwar is a very big power. He fulfills all the wishes of the people. Similarly, BJP has resolved to come back to power with an absolute majority. He said that the BJP will achieve a resounding victory with this Vijayasankalpa Yatra. Speaking at this time, BSY said that BJP will win more than 140 seats in the state.
Also Read : V Somanna: Complaint filed against Minister Somanna in Gundlupet; Demand for disqualification from MLA post
J.P. Nadda, CM Basavaraja Bommai, BSY and BJP leaders also visited the Saluru Mutt in Malemahadeshwar Hill and received the blessings of Shri.