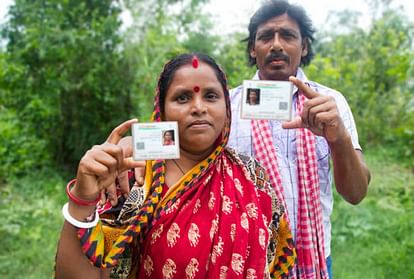 symbolic picture
– Photo : iStock
Expansion
Expressing concern over India's 12-digit universal identification (UID), global ratings company Moody's Investors Service has questioned the reliability of biometric technologies. However, now the government has rejected these claims. "A certain investor service has made sweeping claims against Aadhaar, the world's most trusted digital ID, without citing any evidence or basis," the government said in a statement late on Monday.
The Ministry of Electronics and IT has said that Aadhaar is the most trusted digital ID in the world and the opinion of Moody's Investors Service on this is baseless. Over the past decade, more than a billion Indians have expressed their trust in Aadhaar by using it to authenticate themselves more than 100 times. Ignoring such an unprecedented vote of confidence in an identity system means that users do not understand what is in their best interests. It also says that the investment company has not provided any data or facts to support its claim.
Statement issued by the government to respond to Moody's


Moody's has said that the Aadhaar system in India is facing constraints. These include concerns such as the burden of establishing authorization and proving biometric reliability. "With systems subject to frequent denial of service, the reliability of biometric technologies in hot, humid climates is questionable, particularly for manual labourers," Moody's said in its report.