Scissors in woman's abdomen for 20 years –

File Photo
DHAKA: A 55-year-old woman from Bangladesh has been suffering from severe abdominal pain for almost two decades due to her own Messiah who operated on her.
The reason for the severe pain in the woman's abdomen was that there was a surgical clamp (small scissors) that she had forgotten about 20 years ago. Was left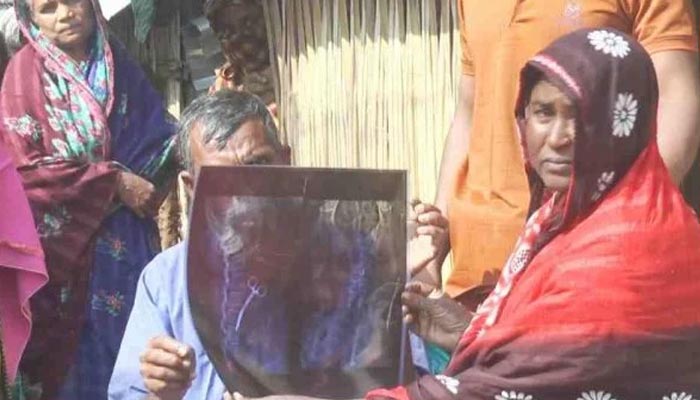 According to media reports, the 55-year-old Bachina woman underwent an operation in 2002 to remove a cheek stone. For this purpose, the woman invested her whole life, from which she was given a prescription at the time of discharge.
However, a few days after returning home from the hospital, she started having stomach ache, after which she went to the same clinic again and described her condition.
However, the surgeon supervising the case at the time of the surgery refused to acknowledge his concern, saying that it was normal, there was no need to worry, he would recover.
He was reassured by the doctors and the cause of this pain was said to be stomach upset and he did not get any significant treatment but kept on giving painkillers to save time.
When Bachina's stomach ache became unbearable, she underwent an X-ray of her abdomen at the behest of another doctor, which revealed that a pair of surgical caesareans were present in her abdomen which had remained inside during the surgery 20 years ago. Doctors have operated and removed a pair of scissors from his abdomen and he is now in good health.
Comments