Screening of daughter-in-law Kalyug Ke Ram, which was made out of the box in Bhojpuri film world, was held in Mumbai on the occasion of the birthday of the heroine of this film, Shyamli Srivastava. On this occasion, Sita of the serial Ramayana i.e. Deepika Chikhaliya, television actor Paritosh Tripathi, producer director of Bhojpuri films R Rajkumar Pandey, Ayush Raj Gupta, producer Praveen Jha, Pushpa Verma who made many serials for Zee Ganga channel were present.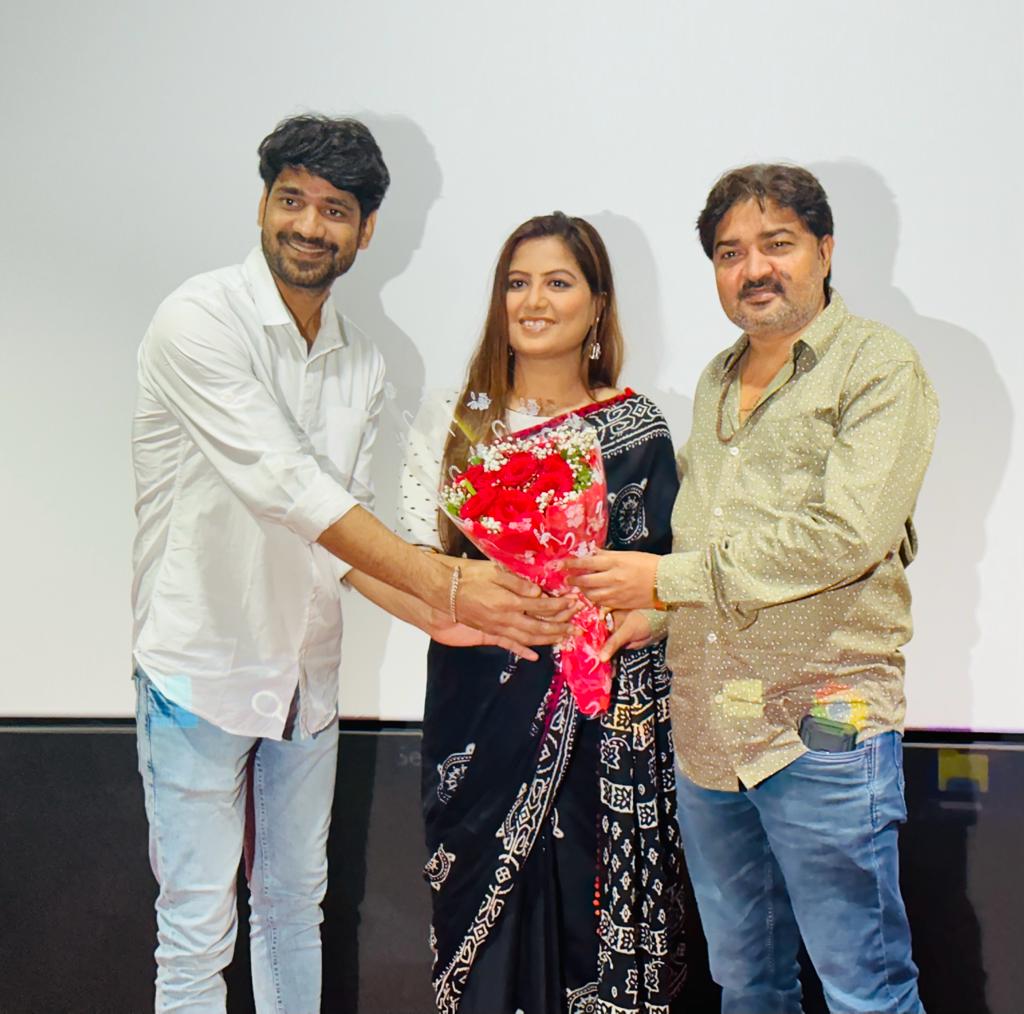 TV channel officials were also present as guests to see and understand the nuances of the film. Filmachi Bhojpuri channel's Vice President Rajeev Mishra and Zee Ganga's creative head Jayant Sharma were included in this. Everyone praised the film's story, making and acting direction and said that this film will set a benchmark in Bhojpuri in the coming times.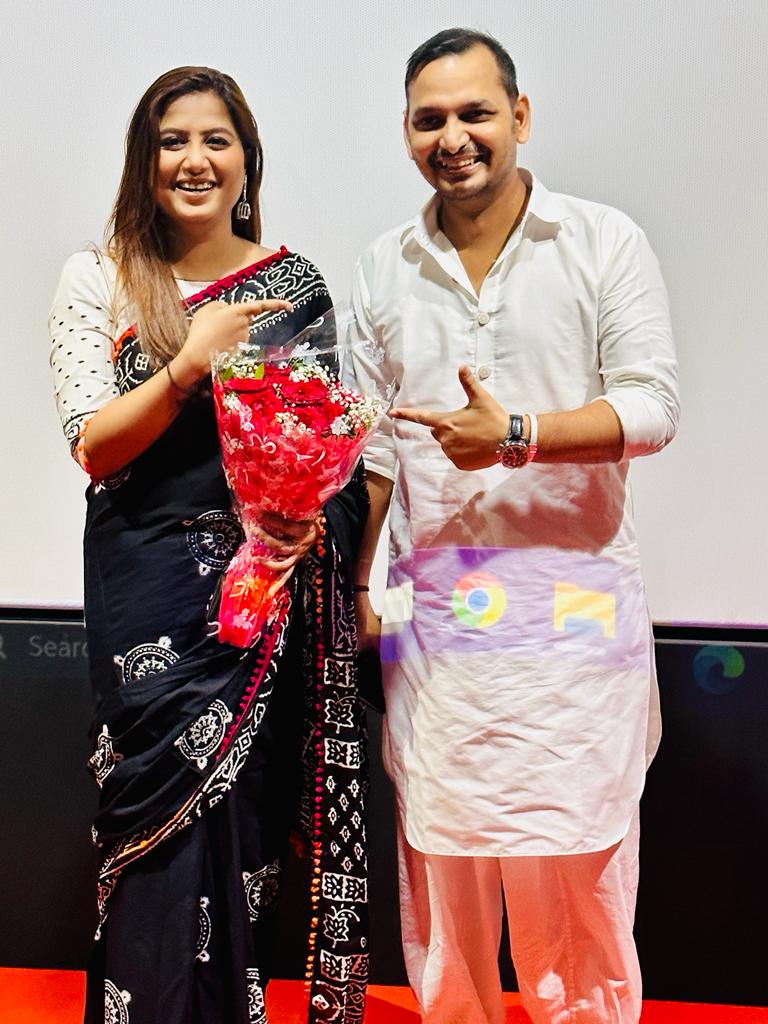 Made under the banner of Desi Lota Entertainment and RVS Films, the film has been shot in Siwan and Chhapra districts of Bihar. There was an atmosphere of celebration during the shooting of this film in Sondhani Bhagwanpur of Siwan district and nearby villages including Bahrauli, Mashrak, Dumarsan, Dumduma Mandir Chand Barwa of Chhapra district. The film mainly stars Shyamli Srivastava, Chandan Singh Rajput, Kiran Yadav, Dev Singh, Bullu Kumar, Deepak Singh, Satish Verma, Ajit Singh Mukhiya, Ritesh Kumar Singh, Ashutosh Pandey, Arnav, Ram Vinay Singh, Dilip Burma. .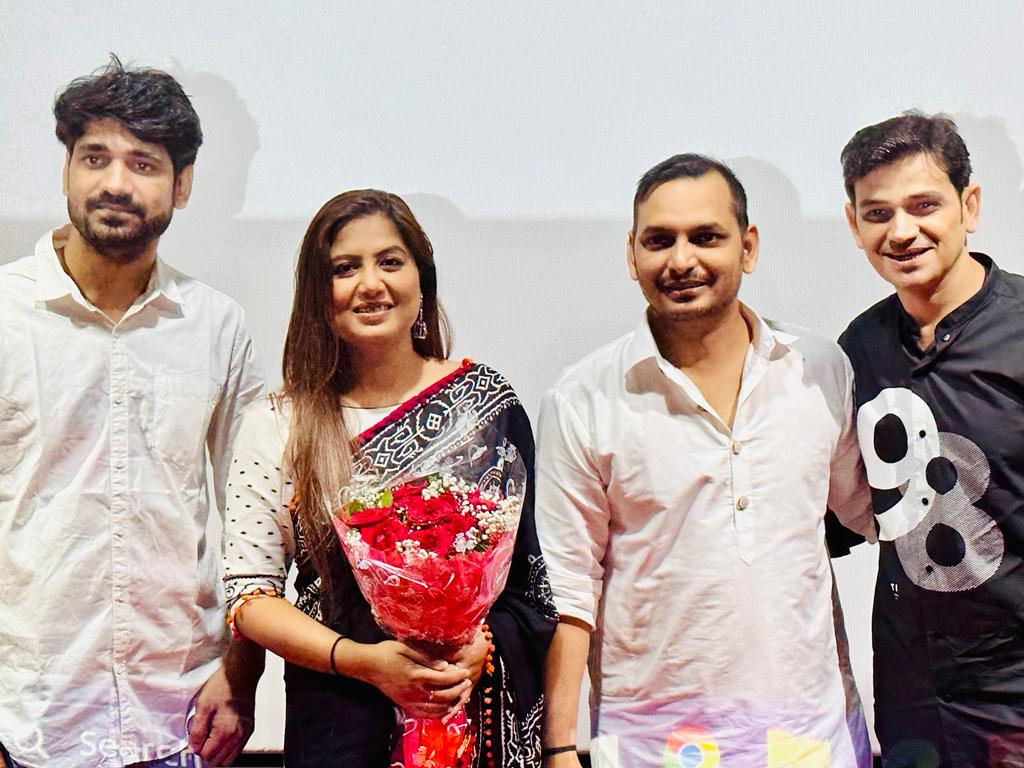 Directed by well-known director of Bhojpuri films, Sujit Verma, the music of this film is given by Sajan Mishra while cinematography is done by Imran. The producers of the film are Ram Vinay Singh and Rakesh Tiwari. In the shooting, the cooperation of Bahrauli (Siwan district) panchayat chief Ajit Kumar Singh and Krishna Mohan Singh of Baniapur is important. Rakesh Tiwari, the producer of this film told that we have tried our best to make a clean story and content oriented film. Hope it will definitely impress the audience. This film can also create a new era for Bhojpuri films.