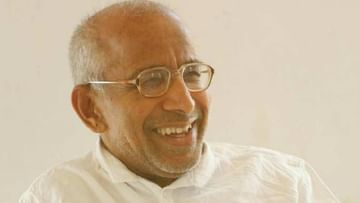 There are some rumors circulating on social networking sites about the health of Shri Siddeshwar Swamiji, the walking god of Gnana Yogashram, Vijayapur city. Due to the cold weather, Mr. Cold and cough have affected him and he is resting in the ashram.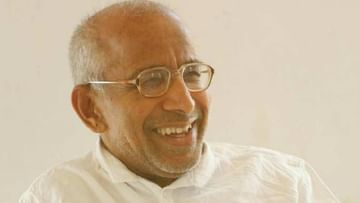 Shri Siddeshwar Swamiji
Vijayapura: There have been many speculations about the health of Shri Siddeshwara Swamiji, the presiding officer of Jnana Yogashram in the city.. Rumors about Swamiji's health have been circulating on social networking sites. 83 Sri Siddeshwar Sri is currently staying at Jnana Yogashram in Vijayapura city. The Lord who has performed bath and worship as usual has blessed the devotees even today with darshan. As it is winter, normal cold cough is affecting Mr. God who walks has no other health problem except cold and cough.
Today(D.10) Shri Siddeshwar Shri who was in the ashram room received information about media developments and news gathering. Mr. has no serious illness, Other schamijis in the ashram appealed to the devotees not to listen to any rumors regarding the health of Swamiji.. It is leading to rumors of no more social networks. The news on social media is false. No problem Mr, Devotees should not have any fear, he said.
Swamiji gave darshan to the devotees who came to the ashram as usual this morning. He spoke to the devotees and gave good words. past 2022 In the month of January, he slipped and fell in the bathroom of a farm house in Hirekodi village of Chikkodi taluk of Belgaum district.. The accident took place when he arrived at Keruru village in Chikkodi taluk to give a sermon. Mr.'s chappe was injured due to a slip. Later he was admitted to the Kanheri Math Hospital in Kolhapur district of Maharashtra. Having received treatment and recovered, Sri continued his preaching work again.
past 2022 October of 12 From Nov 13 Until then, he had delivered a sermon at Sri Gurudevashram in the outskirts of Kakhandaki village in Babaleshwar taluk of Vijayapur district.. After the discourse program was over, he spent more than a week at Sri Gurudevashram in Kakhandaki. From there he went to Kanheri Math in Maharashtra. A week ago, he came to Sri Gnana Yogashram in Vijayapura city. Due to the current cold, the problem of common cold and cough has appeared. Even so in daily activities, Shris are engaged in Puja Punaskaras. He also met the devotees.
Also read this:'RP is not Rishabh Pant'; Actress Urvashi Rautela has broken her silence about the rumor for many days
Overall, false rumors have been spread on social networking sites regarding the health of Shri Siddeshwar Swamiji of Jnana Yogashram.. Rumors on social networking sites are false and Swamiji is mingling with devotees as usual. In this regard, the ashram has requested that the devotees should not have any fear.
Report: Ashoka Yadalli, TV9 Vijayapura
Click here for more state news