Srinivaspur mango market: The best mangoes in the market! Countdown to Mango Harvest Festival in Mango City | Kochi ready mango festival season in Srinivaspur mango market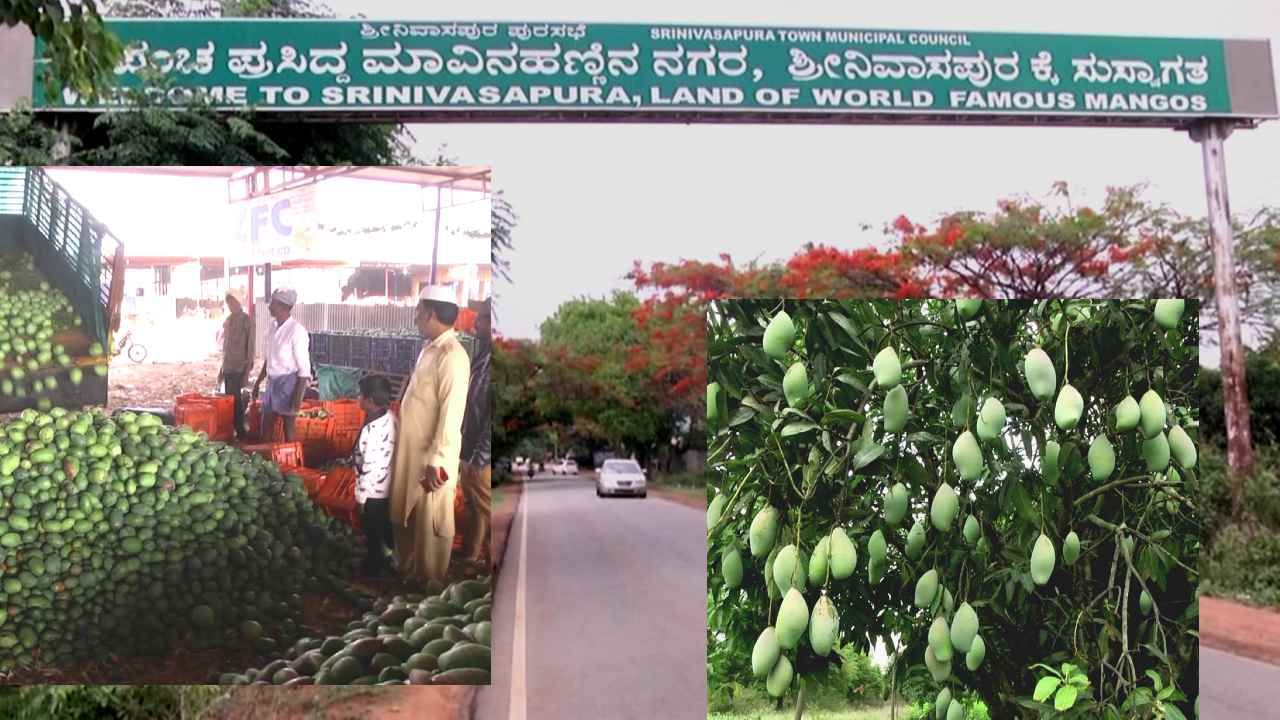 The best mangoes on the market! Countdown to Mango Harvest Festival in Mango City
Corona Mahamai has plagued mango growers and traders, and this year's Dharma Dangal has caused anxiety, but traders are starting to take care of the business in Srinivasapura without any difference.
Here's another countdown to the Durbar of the King of Fruits in the mango city, which boasts of being the world's largest mango market, opening between Hindu and Muslim wars.
Srinivasapura, the mango town in the state of Kolar district, is the home of the mango town mango. This year the mango harvest is starting to take place in the mango city at the APMC market in Srinivasapura, where traders are making the necessary arrangements for the owners of the mandi. There has been no proper trading during the last two to three years.
Expect little mango harvest this year This year, the mango harvest has been reduced, along with a hailstorm that has been pouring in for the past fifteen days. The market is just beginning and now we are expecting the price of mangoes.
Hindu-Muslim Dangal worried ..!
For the past two years, Korona has been plagued by mango growers and traders but this year's Dharma Dangal has caused anxiety and fears about some controversy between Hindu and Muslim communities over the past few days. Abubakar, the owner of Antare Knee, is doing the start.
Srinivasapura mango toast is a demand for quality fruit elsewhere around the world ..!
The mangoes grown in Srinivasapura are also exported to all the states of the country and abroad. So, after a couple of weeks, the market will come out to the traders and the owners of the juice factories. There are over ten varieties of mango varieties available in Srinivasapura, including Thotapuri, Sandura, Mallika, Badami, Raspuri, Banisha, Bangalore, Sugargutle and Malagoba.
The mango harvest has just begun in the entire mango city, and the mango festival will take place in Srinivasapura for two months now.
– Rajendra Sinha
.