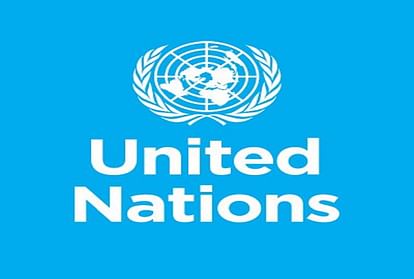 UN
– Photo : twitter
Expansion
The UN body 'UN Women' has expressed hope amid the ongoing debate in Parliament that all political parties will come together to ensure timely implementation of the Women's Reservation Bill, as gender quotas in policies and politics are at the heart of gender equality and women's rights. Important to advance rights.
It also said that by reserving 33 percent seats for women in the Lok Sabha and state assemblies, India will join the 64 countries that have reservations for women in their national parliaments.
In a statement, UN Women said achieving the important target of 30 per cent representation for women in parliament is known to yield positive results for women's empowerment.
UN Women India representative Susan Ferguson said that we hope that implementing such reservations will eventually lead to 50 percent representation of women in parliaments around the world.
The government on Tuesday introduced the Narishakti Vandan Act on the first day of the new Parliament building, reserving 33 per cent seats for women in the Lok Sabha and state assemblies and reviving the bill that was pending for 27 years.
step is transformative
Calling it a bold and transformative step, Ferguson underlined the importance of political representation for the continued empowerment of women and expressed hope that the proposed bill would be supported by all stakeholders, including parliamentarians and civil society.
She said this is a moment of great joy for gender advocates and organizations working for gender equality, economic empowerment of women and their increasing role in leadership positions.
One third of the seats are already reserved
In India, already one-third of the seats in Panchayati Raj institutions at the rural level are reserved for women. It also reserves one-third of the offices of chairperson at all levels of Panchayati Raj institutions and urban local bodies.
UN Women said studies conducted on the impact of women in leadership positions have shown that reservations have a positive impact on policies, programs and financing, improving the lives of women and their families, communities and ultimately their nations. Improvement occurs. She further explained that globally, women currently hold only 26.7 percent of parliamentary seats and 35.5 percent of local government positions.
The UN body also welcomed the proposed bill on reservation of seats for women leaders from Scheduled Castes and Scheduled Tribes as an important step that is in line with the Sustainable Development Goals and its core objective of leaving no one behind. At the same time, India's bold step sends a clear message to the world that the path to gender equality is not only necessary, but also achievable."