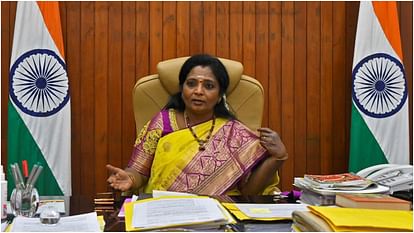 Tamilisai Soundarrajan
– Photo: Social Media
Expansion
Telangana Governor Tamilisai Sundarajan rejected the proposal to appoint BRS leaders Dasoju Shravan and K Satyanarayana to the Legislative Council under the Governor's quota. The Governor has written a letter to the Chief Secretary rejecting the proposal of the Telangana Government under the Governor's quota.
After this decision of Governor Tamilisai Soundararajan, Prashanth Reddy accused him of hatching a conspiracy by making the State House a political base. He said that by rejecting the nominations of these leaders, the Governor has insulted the backward and scheduled tribe leaders. The Governor rejected his nomination because this leader belonged to a political background.
Prashanth Reddy said that Tamilisai Sundararajan was the president of BJP in Tamil Nadu and he does not belong to a political background. He further said that if Tamilisai Sundararajan has even a little morality then he should resign from his post.