Tsonga warning issued by the eruption of an underwater volcano in Tonga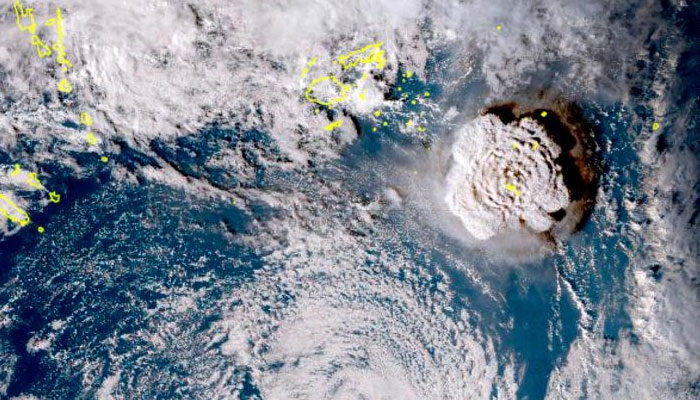 A tsunami alert was issued after an underwater volcano erupted in the Pacific island nation of Tonga.
According to US media reports, a 1.2 meter high wave has been recorded in the sea near Tonga Islands.
The report said that ash from the erupting volcano was continuing to erupt.
Meanwhile, the Tonga Meteorological Department also forecast heavy rains, floods and strong winds, after which residents of coastal areas are moving to safer places.
The Pacific Tsunami Warning Center also issued tsunami warnings for New Zealand, Fiji and Samoa Islands.
The Fiji Islands, near Tonga, have instructed coastal residents to evacuate.
Fluctuations in sea level have also been reported on the island of Samoa, New Zealand.
.