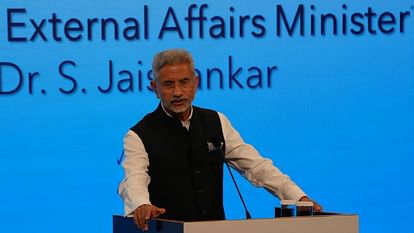 S Jaishankar
– Photo : Twitter
Expansion
Indian External Affairs Minister S Jaishankar will address the United Nations General Assembly on Wednesday. It is believed that S Jaishankar may respond to Canada's allegations in his address to the United Nations. Everyone's eyes are on this. Let us tell you that Canadian Prime Minister Justin Trudeau had recently alleged in a statement given in the Parliament of Canada that India may have a hand in the murder of Khalistani terrorist Hardeep Singh Nijjar. On this, the Indian government had asked Canada to present legal evidence but till now Canada has not given any evidence to India.
All eyes on S Jaishankar's address
According to media reports, the way the Canadian PM stood in Parliament and made serious allegations against India. In such a situation, it is expected that Jaishankar can also respond to Canada in his own style from the UN platform. After the allegations, there is pressure on Canada to present solid evidence regarding its allegations. Opposition parties in Canada are also making such demands. Due to this, PM Trudeau is under pressure. India has clearly stated that it has no involvement in the murder of Hardeep Singh Nijjar and has also promised to cooperate in the legal process but has rejected the allegations leveled against India without any facts.