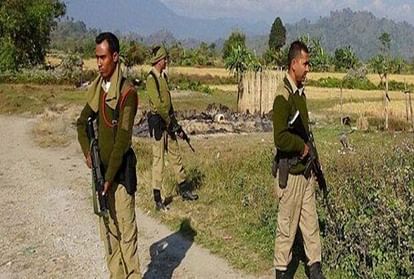 Assam Police
– Photo: PTI
Expansion
A person was arrested with heroin worth more than Rs 3 crore on Monday in Assam's Karbi Anglong district. Acting on a tip-off, a joint team of police and CRPF launched an operation in Karagaon of Khatkhati police station area and caught a person roaming with a plastic bag. During the search, police recovered 583.08 grams of heroin hidden in 47 soap boxes. The arrested person has been identified as Samsul Haq, 43, a resident of Karimganj district. The value of the seized heroin is estimated to be more than Rs 3 crore.
Meanwhile, in Cachar district, police seized eight exotic animals being smuggled from Myanmar. Five people have been arrested in this connection. Kacha Superintendent of Police Numal Mahatta said that acting on a tip-off, an operation was launched and the animals were recovered from a vehicle coming from Mizoram at Lailapur Gate on the Assam-Mizoram border on Sunday evening. He said that we suspect That the exotic animals were smuggled from Myanmar and the consignment was going to some other state in India. The caged animals were handed over to forest officials and are being shifted to the Assam State Zoo in Guwahati.
"The seized wildlife species include two Panamanian white-faced capuchins, a very rare species of monkey, four black gorillas and two common opossums, also known as southern black-eared monkeys," said Vijay Palve, Cachar divisional forest officer (DFO). Also called Wale Opossum, which is a rare species of monkey.