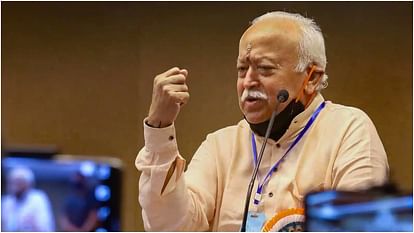 Mohan Bhagwat
– Photo: PTI
Expansion
Rashtriya Swayamsevak Sangh chief Mohan Bhagwat is on Gujarat tour from Tuesday, where he will participate in various events. These events also include organizational meetings of RSS between September 29 and October 1.
Bhagwat reached Surat airport on Tuesday. On Wednesday he will participate in a program organized by Donate Life. Donate Life is a non-governmental organization (NGO) that works in the field of organ donation. This program will be organized at Indore Stadium in Surat. In this program, Mohan Bhagwat will honor 70 organ donors and will also honor those who have got a new lease of life because of organ donation.
The RSS chief will participate in a YPO program in Ahmedabad on September 28. Mohan Bhagwat will attend the organizational meetings of RSS from September 29 to October 1. He will leave from Gujarat on October 2.