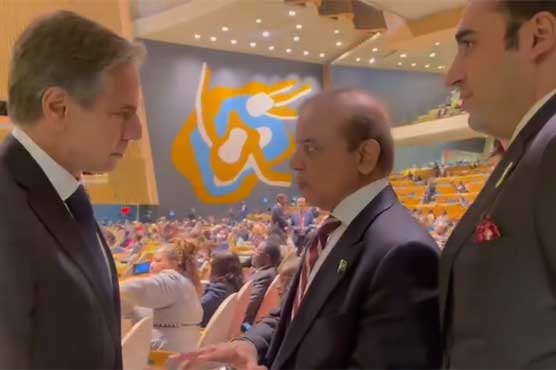 New York: (Web Desk) After the worst floods in the country, US Secretary of State Anthony Blanken has said that he is with Pakistan in difficult times.
Prime Minister Shehbaz Sharif, who was going to attend the United Nations General Assembly meeting, had a meeting with the American Foreign Minister. Federal Foreign Minister Bilawal Bhutto Zardari was also present during the meeting.
During this meeting, Anthony Blanken expressed his sympathy to the people affected by the worst floods in Pakistan.
The American Foreign Minister assured the Prime Minister that he stands with Pakistan in difficult times.