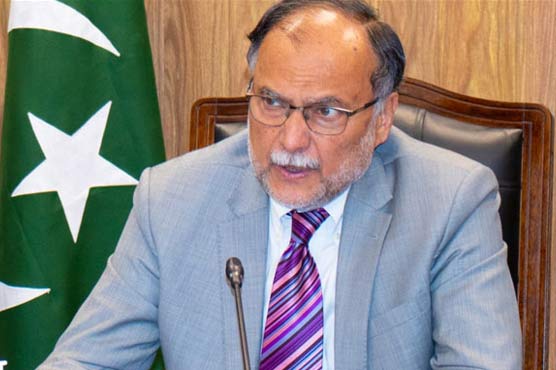 Islamabad: (Web Desk) Central leader of Pakistan Muslim League (N) and Federal Minister for Planning and Development Ahsan Iqbal has said that we have an opportunity to account for our mistakes.
In one of his statements, League leader Ahsan Iqbal said that the country is facing adverse conditions, in 2013 there was load shedding for 18 hours in the country, there should be equal development in all parts of the country.
He said that women have an important role in the development of any country, women should also come forward in our country, the Ministry of Development has established a gender unit, a guide book has been created to help girls.
Ahsan Iqbal said that 50% of scholarships are allocated for women, young graduates will be provided a platform, zero tolerance policy has been adopted for harassment of women.