IG News Updates,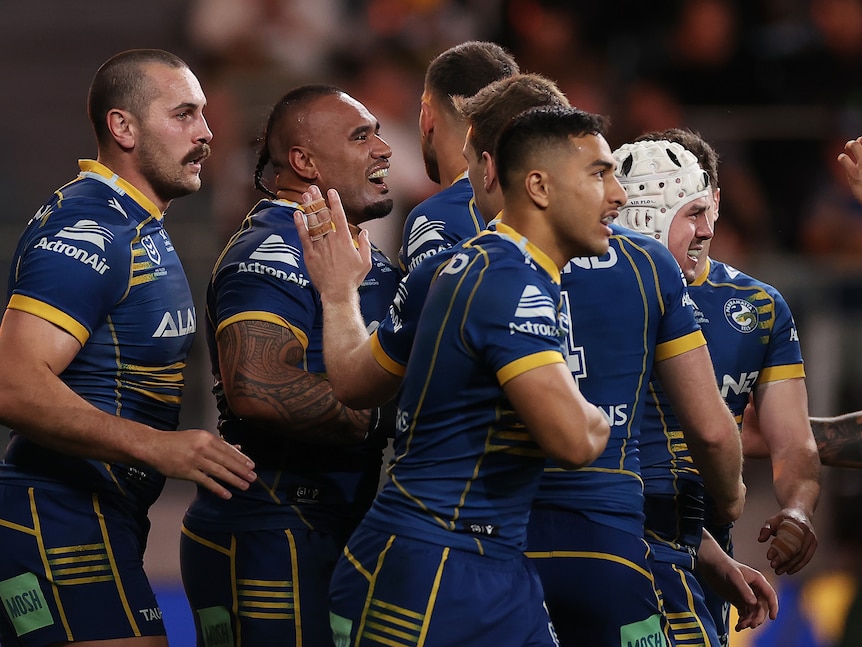 Parramatta took Canberra to the cleaners last week and went on to do all things well in their first preliminary final since 2009.
key points:
Parramatta's pass and offload increased significantly in his win over Canberra.
Prop Reagan Campbell-Gillard says such drama is the club's greatest strength
The Eels will face North Queensland in Friday night's preliminary final
The Eels played with tremendous width, took off whenever they could and used their size, strength and athleticism across the park to drive the Raiders into Friday's 40-4 victory.
This begs the question, why they didn't do it just seven days earlier in a massive loss to Penrith – a defeat that condemned them to embark on a hard road to the Grand Finals as they travel to North Queensland to play the Cowboys on Friday.
For Prop Reagan Campbell-Gillard, the answer is simple.
"If you look at that Panthers game—if you'll pardon the French—we tried to see who's bigger—you know what. We tried to out-muscle them, and didn't play to our strengths." ," Campbell-Gillard said.
"We played with Penrith, they're a quality side in terms of their defense and wrestling. If you go one-out, that's what they want.
"We turned it around, it was a really easy fix, and we did really well.
"It was still a bit poor in defense at times, but leaving a side with a quality like Canberra with four points? We're happy with that."
Parramatta's return in the form comes through the no.
He passed the ball 272 times and recorded 19 offloads, 210 passes and 12 offloads he matched against the Panthers.
If they are to reach their first Grand Final in 13 years, they will have to play a similar up-tempo style against the Cowboys.
Campbell-Gillard said, "That's our strength. We're good at it. If you look at the Penrith game, we didn't have that."
"When there's some ball-movement between middle in that third center, our offloads and selective offloads are going to hit the mark."
'We are happy, but not very happy'
Given that North Queensland have never lost a home final and Eels coach Brad Arthur has picked just two real middle forwards on the bench, a curious call given the tropical conditions, it will not be easy.
But Campbell-Gillard is sure the eels won't rest on their laurels.
Despite finally reaching the preliminary final after four exits in two weeks in five years, Parramatta believes he has yet to use his full potential.
"(North Queensland) are a quality side and they've really turned their season around. They've been one of the best sides all year and they've struck all over the park. We look forward to that," Campbell-Gillard said. Told .
"We are happy, but not very happy. Everyone who has been in this position wants to move on. The job isn't done yet."