You can shake a 7 meter long, 137 ton rock in France too !!!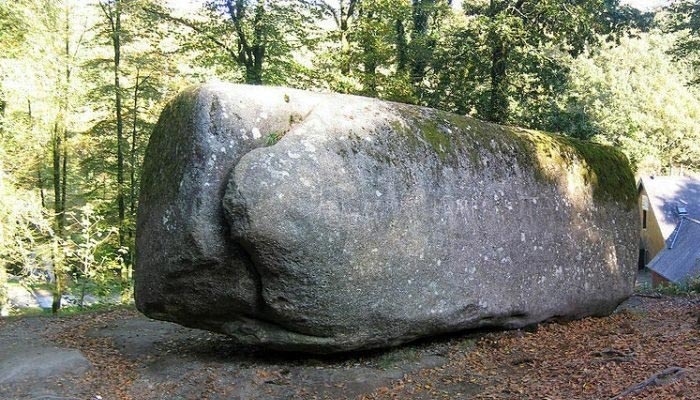 In the picturesque tourist forest in northeastern France there is a part of a 7 meter long and 137 ton granite block of shaking rock.
What's special about it is that anyone can shake it with the power of their hands, but for that they need to know how to shake it.
There are many large and heavy rock fragments in this forest which is a geological marvel.
However, this part of the shaking rock is very popular among them all. The oblong boulder is very big and heavy which no human could ever think of moving, but now even a weak and thin person can move it easily by shaking it.
This shaky rock has made even the weakest person on the planet the strongest man in the world.
This piece of rock is also known as Logan Stone and because of its presence people turn to Holgot Forest. There are many more interesting things in this forest but they have no competition with the shaking rock.
.